Q. Where can I find peer reviewed articles in SUSS Library?
Answer
Many of the library databases such as Academic Search Premier (EBSCO) and Education Collection (ProQuest) have peer reviewed publications. In these databases, there will be a Scholarly (Peer-Reviewed) Journals limiter that you can select to limit your results to these articles.
To look for peer reviewed resources, start at the Databases A-Z page: http://libguides.suss.edu.sg/az.php. In each database, look for the option to limit your results to "Scholarly (Peer Reviewed) Journals" when entering your search terms.
Example from an EBSCO database:
Another way to determine if a journal is peer reviewed: When viewing the record for an article in EBSCO database, click on the name of the publication (Source). This will bring up a Publication Details screen which tells you whether or not it is peer-reviewed.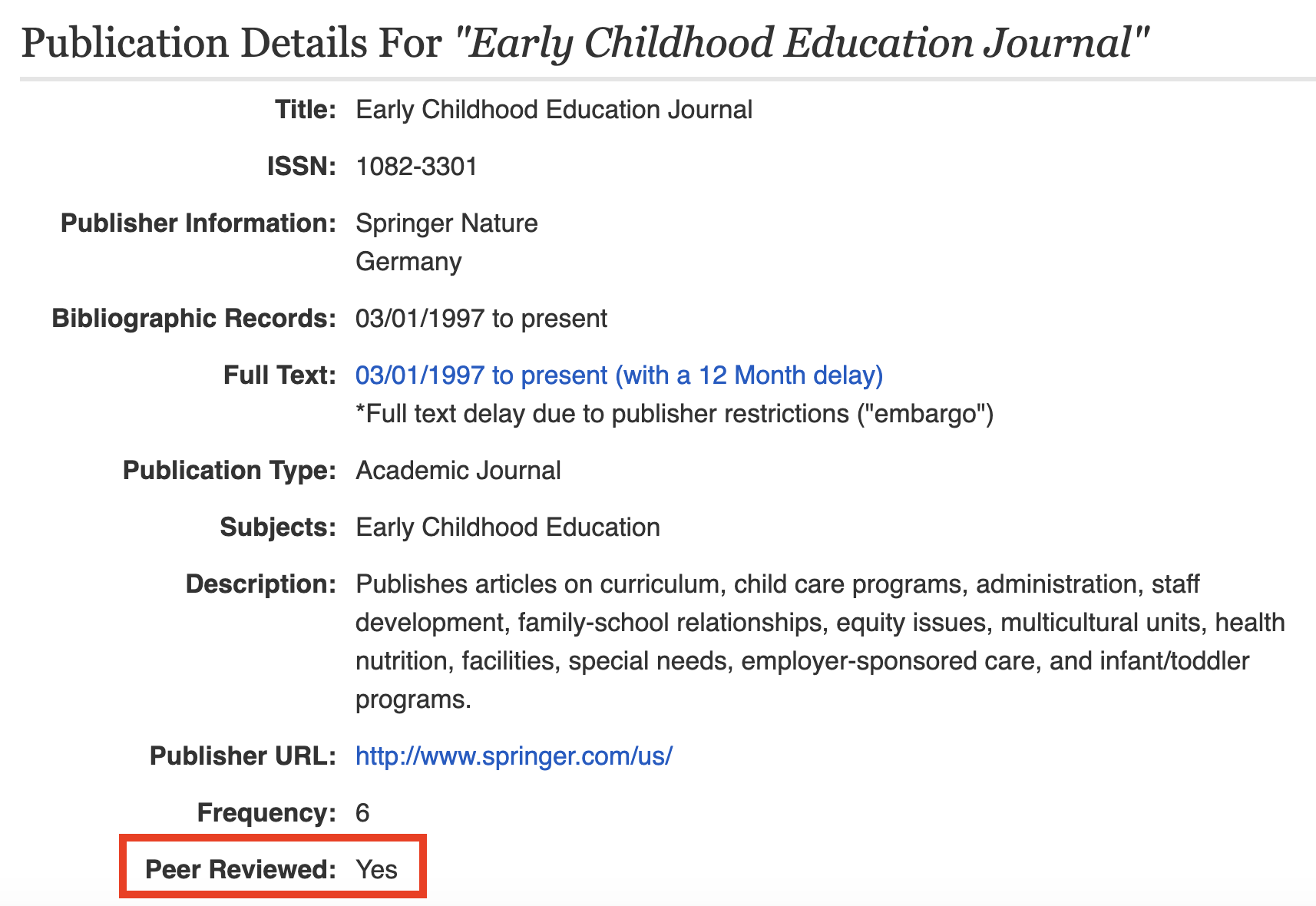 Topics
Ask The Library
Use the box to search the knowledge base of frequently asked questions (FAQs) about research, library logins, citing and more. If you still haven't found what you're looking for. send an email to ask@suss.libanswers.com.